Winning Presentations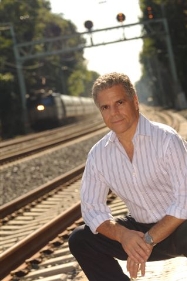 You live and work with every detail and nuance of your business, while banks, investors, and buyers come to your presentation with very little understanding. Your presentation should introduce readers to your enterprise and goals in a logical, organized manner, from the title to the first line of the narrative introduction, through the "Use of Funds," to the very last word of thanks for considering your opportunity. Include a table of contents and page numbers, and think about the best way to create this presentation (including delegating to your ten-year old niece) in a 100% electronically transmittable and readable format, most likely using pdf files.
The organization and professionalism of your package provides readers with an impression of your management capabilities. It is highly counter-productive to email a barrage of individual documents that have to be ordered and digested by the reviewer. Your presentation should look and read like the best of our high school research assignments—the ones that got us a check, a plus sign, and an exclamation mark from our teacher.
As we know, transmitting documents electronically has its pitfalls. Since so many funding campaigns succeed or fail on the applicants' and lenders' focus, it is important to avoid these pitfalls on the way to smooth interactions with lenders, investors, and buyers. Here are the technology issues you can overcome with a solid presentation format:
File sizes too large to email
File sizes too large to email as a group
File names that aren't clear to others
Narrative and related financial reports aren't coordinated
Email attachments are presented out of order.
You can easily compress your larger pdf documents using the free program at smallpdf.com. Among the many free or low-cost file sharing programs available, I am confident in recommending dropbox.com and Google Drive. You can share your presentation documents, providing a secure link to just the folks you want to have access. Label and position files in your folder in the order you want them read as part of a coherent process for readers to learn about and appreciate the nuances of your business success and opportunity. And lastly, even if you are a fluid writer, jump into your thick skin and find someone to edit your material for correct grammar, spelling, and sentence structure. Winning presentations attract more capital when they convey the same high-quality professionalism as your business itself. If you would like to discuss a debt or equity raise, email us here If you would like to discuss a business acquisition or sale, email us here