What's an Advisor For?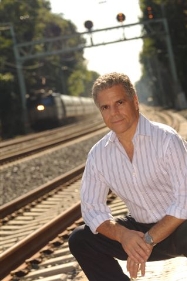 Every business owner has an existing bank relationship, has heard of possible investors, or knows of other businesses that may want to buy their company. And everyone can talk, write emails, and hand over their financial statements.
The reason to hire an advisor is to get the job done better, quicker, and with more certainty and clarity.
Many of our clients are already brilliant at what they do. Our value is based on our wide-ranging knowledge of the rail industry, government programs, and the financial community. As trusted advisors, we know how to think strategically about business issues and how to implement capital and growth campaigns based on sound logic and collaborative thinking.
A recent client came to us to find a quicker path to regulatory approval of a railroad technology used to great benefit outside North America. With our extensive knowledge of the industry, its people and dynamics, we were able to establish fast-track acceptance into an industry-led research program focused on our client's technology domain. Our client knew much more about their product than we did, as often happens when engaging an outside advisor. The advisor's role is to leverage your strengths for greater access to capital, buyers, resources, or knowledge so that you can advance more powerfully.
As experienced trusted advisors, we take responsibility for rising to the level of intelligence, power, and success of our clients. In addition to meeting the primary goals of the engagement, we take on the additional challenge of creating direct financial rewards or savings for our clients that more than cover our fees.
Strategic Rail Finance has a unique position as a trusted advisor specializing in the rail industry. Our bank relations include ten of the top twenty banks in North America and we maintain a huge network of relations with lenders, investors, insurance companies, equity groups, rail suppliers, consultants, contractors, service providers, and government agencies and committees. We are able to communicate across the spectrum of public- and private-sector stakeholder groups to identify resources that will contribute toward our clients' success.
Many of us envision having financial statements so compelling that they attract all the access to capital and buyers we want on our preferred terms without having to engage a consultant. We want you to reach that level of profitability and success. We are here to help you get there.
That concludes the 12-part Winning Series. It is designed to provide a complete outline for successful capital raises. The entire series is available on our website here.
Thank you for reading and all the best in business and life.
For assistance raising debt or equity, buying or selling a business, or advancing your growth plans, call us at 215-564-3122, or email cbassman@strategicrail.com.