More Value for Your Assets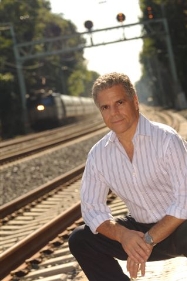 Your business's assets include equipment, buildings, land, inventory, and accounts receivable. Yes, they are represented on your financial statements, but in a limited way that meets tax and accounting rules. This constricting treatment produces a major gap in lenders',

investors

', and

buyers

' understanding and consequent valuation of your assets.
Assets, particularly in railroad and construction companies, become "strewn across the landscape". In other words, they are acquired, deployed, stored, and parked from one end of the company's reach to the other. Before you know it, no one in the company has a handle on how much each item originally cost, whether it was bought for cash or financed, the current condition and value, and most importantly what it all adds up to in real equity. It is this equity that can be leveraged into higher and better borrowing options and favorable buyer and investor offers.
As a business manager you should create spreadsheets for each of your asset categories with individual lines for every item you own. Make these charts clear and complete with all information filled in. For equipment, the columns will include Manufacturer, Model, Serial Number, VIN Number, Color, OEM Options, and Add-on Equipment, Garage Location, Original Purchase Price and Date, and then your honest valuation. Buildings and land column labels should include Property Addresses, Description, Tax Parcel Numbers, Financing Status, and again your honest valuation or recent appraisal figures. Accounts Receivables should be presented with Date Invoiced or Aging and be free of all uncollectable amounts.
It is counter-productive to "puff up" your asset values. Both your thoroughness and your honesty will lead to higher asset valuations by bankers,

investors

, or

buyers

. They are much less likely to institute the traditional "haircut" when they review a presentation that reflects your responsible, professional asset and business management—a presentation they can "hang their hat on".  
Given the high cost and value of assets in these "Capital-Intensive Industries", many of our railroad and contractor clients are also de facto equipment and real estate companies. The short- and long-term benefits of tracking, charting, and presenting these assets thoroughly and thoughtfully are numerous.
Once you put the tracking systems in place you will have built a pathway to much greater access to capital. Borrowing levels, rates, and terms, as well as

investors

' and

buyers

' offers hinge on the thoroughness and clarity of your asset presentation. This can be as important as your profit history.
Our next issue will cover organizing tips for your business presentations. All prior issues in the "

Winning

Series" are now posted on our website for your reference anytime you want to learn about accessing more capital.