How to Learn from Declines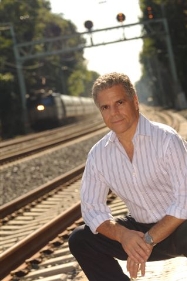 More often than not our first choice of a banker, investor, or buyer doesn't think we are ideal, or we don't think they are ideal. In spite of our thoughtful targeting, we may not hit pay dirt with our first choice. The bank's credit department says no, the investor wants too much control, or the buyer's offer is too low. This is a key moment to master because it happens so often. As Nick Foles, quarterback of the Philadelphia Eagles says, "I give myself 24 hours to dwell on the loss or the win. Then it is time to move on."
A bank's decline, or a thwarted negotiation with an investor or buyer can tell us everything we need to know to move toward success, if we keep our heads up. As a matter of fact, at Strategic Rail Finance, we consider an initial disappointment with a bank, investor, or buyer a critically valuable step in our process.
If we followed all the steps outlined in our "Winning Series", our presentation is already in pretty good shape and we picked a high-probability bank, investor, or buyer. But the environment for lending and investing and selling a business constantly changes, even from month to month, plus your business is unique. Often, it is the interaction with your first choice that informs you about the capital market's current appetite for your particular business opportunity.
Reflect deeply on the decline or the demise of the relationship to uncover exactly what you need to know to now target the right bank, investor or buyer. You may need to identify someone that is more comfortable in your industry, or better understands your growth trajectory, or simply has enough bandwidth to consider your opportunity.
Based on this reflection, you may also want to adjust your presentation to highlight certain business plan elements and downplay others. Your approaches to current or upcoming challenges may need a stouter explanation or your past experience and success may need better illumination. The capital structure or loan request may need tweaking. What is most important is not succumbing to frustration or blame.
A bank decline can shine a bright light on the way forward. One recent SRF client case included a decline after two months of working with what we thought was an ideal bank candidate. Without skipping a beat, we initiated a second bank relationship with what turned out to be an even better lender, closing on the new financing four weeks later.
So use each interaction with a bank, investor, or buyer to inform your path to success. If you learn as you go and don't give up, as we always say, "There is always money available for good projects."
I am glad to have this opportunity to share our 20 years of experience as trusted financial advisors to the North American railroad industry. Our next and final issue in the Winning Series provides our perspective on how an advisor brings value to a capital raise or business sale.
For assistance raising debt or equity, buying or selling a business, or advancing your growth plans, call us at 215-564-3122, or email wmaus@strategicrail.com.