How Financing has Changed Since 2008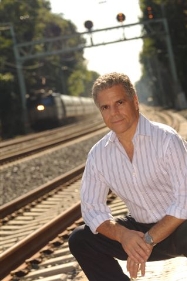 There is an abundance of debt and equity capital available for good projects and companies.
However, the process for attracting that capital should no longer be left to the last minute or handled while the clock is ticking down on a transaction.
Banks ask for three times more information and now they actually read what they ask for.In 2009, they were even asking for, and reading, applicants' home mortgages to see if there were any upcoming adjustable rate balloon payments that could upset the borrower's financial stability. That practice has receded, but the demands to understand the entire landscape of a business person's financial life has not.
Lenders want to know about the financial stability and ownership of all related companies.Even partial-ownership in other companies triggers a demand for financial statements and full scrutiny.
Personal credit matters more and personal guarantees are almost always required.Evenprincipals of larger companies (over $50MM in revenue) are now required to present personal financial statements and their personal credit score is part of the credit decision.
Expect questions right up to the closing.Additional due diligence questions will be asked on previously reviewed topics as the due diligence process moves through different levels within lender or investor organizations. Welcome all good questions as a sign of engagement.
Banks, investors, and buyers are more interested in the rail industry than any time in the last 30 years.It is well worth buckling down and focusing on your capital-raising or business sales campaign. Banks are lending and the rates start at 3%-5%. Equity capital providers and buyers are willing to pay high multiples for rail-related companies.
My next post will cover the importance of preparation before reaching out to banks, investors, or buyers. In the future, I'll follow-up with each of the steps to succeed in borrowing, raising equity, or selling your company.
If you would like to discuss a debt or equity raise, email us here
If you would like to discuss a business acquisition or sale, email us here