EBITDA vs. Cash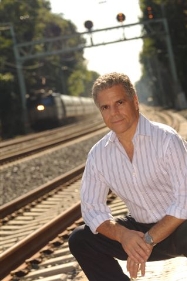 When presenting your business to banks, investors, and buyers, is it more effective to use EBITDA or some version of a cash formula in your financial projections? This discussion is fortunately going to be addressed in layperson's terms as even seasoned businesspeople and their bankers can get confused on the topic.
Let's get a basic definition of EBITDA out of the way first so we can get down to what really matters in presenting your business's financial performance and projections.
EBITDA stands for "Earnings Before Interest, Taxes, Depreciation, and Amortization". Our general rule is to make EBITDA presentations to buyers and investors, and cash presentations to banks. Prospective seller and investment candidates are best-served by using EBITDA as it tends to present a rosier picture of company profits. And these days, investors and buyers have come to use EBITDA in comparing investment targets.
But the best results with bankers are achieved by putting a cash presentation in their hands that clearly identifies the checkbook balance that can be applied to an increase in debt service. For the ultimate clarity, we break our client's business down to each and every month going forward, so bankers can peer closely and comfortably at the applicant's ability to make the new payments. They are used to working with muddy financial presentations that force them to discount what is presented. The clarity of a monthly cash-flow projection prevents the usual "haircut" that bankers give to applicants' presentations.
There is no hiding the bottom line from bankers these days. Every application is scrutinized closely. What matters most is demonstrating that you understand your own business well enough to show where each and every dollar flows in and flows out on a monthly, not just annual basis. Businesses have to meet debt service requirements each and every month, not just on December 31. So give your banker what they need to hang their approval hat on — a monthly cash flow projection that shows the bottom line operating cash flow that can be applied to payments on the additional financing you want and deserve.
For further background on this issue, here is an excellent article at Investopedia. For assistance dealing with buyers, investors, or bankers, call us at 215-564-3122, or email wmaus@strategicrail.com.