Determination Wins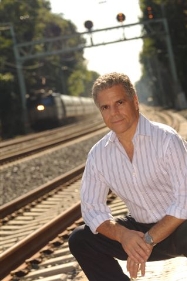 How and when does determination contribute to a successful capital campaign or business divestiture?
At the outset determination is what propels you to commit enough of your time and/or your staff's time to capital raising or selling your business. Don't go into either without a clear intention and commitment to succeed by devoting enough time and resources.
We all juggle multiple activities, roles, and responsibilities. But accessing capital is the preeminent business management responsibility, underpinning the success of almost all significant growth.
Many entrepreneurs leave capital-raising until the transaction is already on the table and the clock is ticking toward a closing date.  Frustration often sets in when the capital raise doesn't go as hoped for, or on time, often caused by not devoting top quality attention early enough. The time to start raising capital is before a deal or contract or purchase has been initiated, not after, when the time pressures may compel you to settle for a less attractive financing offer.
It's much easier to be excited by the project itself then by the prospect of raising capital to do the project. But so often a project's success is solely dependent on securing funding. The rest is often a fait accompli. Determination throughout to a well-conceived and well-implemented capital campaign or business divestiture is the paramount message of our 'Winning with Banks, Investors, and Buyers' Series.
Your determination should also be apparent in the response time and thoroughness of your communications. Make the right impression and keep everyone engaged by not allowing lag time when answering information requests. Our motto is that no client or banker has to wait for us. We always drive the process by our timely follow-thru on all matters.
As with many executive management responsibilities, capital-raising can be partially delegated to staff or a trusted advisor. But it must remain a high level responsibility. Raising capital is not just another accounting or administrative function. To be successful, you must maintain thorough control and awareness throughout the process.
Twists and turns will happen. What can point the way toward success is our determination. The next issue in the Winning Series, "How to Learn from Declines", relates our perspective on declines as the key accelerator toward an ideal capital structure.
For assistance raising debt or equity, buying or selling a business, or advancing your growth plans, call us at 215-564-3122, or email wmaus@strategicrail.com.