Debt or Equity?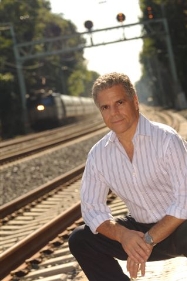 Our first choice for growth capital is an unexpected bequest from a favorite uncle who always had a jocular faith in our impending success. After that joyful possibility, is debt or equity capital more attractive?
Beyond the conventional consideration of this question (equity investment brings loss of control, debt requires repayment) is a more powerful way of thinking about business growth. "How can I optimize my debt capital before pursuing equity?" Arranging new debt capital (whether used or not) is like bringing cash to the negotiating table with potential equity investors.
Some projects are large enough that an investor partner is required to either add their own balance sheet strength or input their capital to yours. You can avoid debt payments over the short-term with equity capital. However, the real cost is pegged to the long-term value of your business. Upon your future success, this equity becomes the most expensive capital you will raise compared to the fixed, low-interest payments of typical debt.
Yes, equity capital has the advantage of a strengthened balance sheet from the capital injection and reduced cash flow requirements for repayment. But many rail-related businesses and projects will cash flow fine once funded, including debt service. So why give up ownership if you don't have to?
For the strongest position at the bargaining table with potential investors, raise as much of the capital you need from intelligently-structured debt facilities. You will either have a 100% alternative in hand, or your business will be a more attractive investment because of its improved access to low-interest debt capital.
The key to all successful debt capital campaigns is the effective presentation of your business's hard assets and the reliability of future revenue streams. See our Winning Series #4: Beyond Your Financial Statements for guidance.
I am reminded of a client, Progressive Rail, Inc., who thought prior to our engagement that they needed an equity investor because lenders had not been forthcoming with the capital to build their new transload facility. You can learn how we brought 130% debt financing here.
The work we outline in this Winning Series toward an effective debt-capital raise can be used in your equity capital presentations. And if you succeed in raising the capital you need without giving up hard-earned ownership, future success accrues 100% to you and your enterprise. And that is a Winning Strategy!
For assistance raising debt or equity, buying or selling a business, or advancing your growth plans, call us at 215-564-3122, or email wmaus@strategicrail.com.