How did Strategic Rail Finance get started?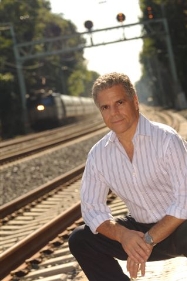 Michael Sussman started Strategic Rail Finance in 1994 when he was asked to coordinate financing for Massachusetts Central Railroad. Finding no rail industry lender that funded smaller transactions for used equipment, he presented the opportunity to a finance company with whom he worked in other industries.
Michael researched the equipment's salvage and market values and discovered that used rail equipment made better collateral for financing than most non-rail equipment.
After this successful financing, Michael asked Bob Bentley, Mass Central President, if there were other businesses like his. Bob gave Strategic Rail its first overview of short line railroads. The next turning point occurred when meeting Dick Robey, President of North Shore Railroads in Pennsylvania. Standing in front of a locomotive, Michael asked how it could pull so much weight with little more horsepower than the muscle cars of his youth. Dick explained the efficiency of a steel wheel rolling on a hardened steel rail. Michael realized that creating new capital sources for this energy-efficient transport mode would be both profitable to the industry and a contribution to the country.

Why is Strategic Rail Finance needed?
Michael heard about an industry with a shortage of funding options during numerous conversations with railroad owners, suppliers, and lenders. He studied the history of North American railroads, with a particular eye on 19th-century railroad finance to uncover how the industry that was the primary driver of European capital into North America, could be misunderstood, undervalued, and under-funded by the end of the 20th-century. The lending community had evolved toward consolidation and standardization, shifting away from financing rail. As a multi-faceted dynamic, including the small number of rail-related entities, lenders focus only on larger transactions. This is most costly in the mistaken conclusion that there is an inherent weakness in railroading. Consequently, lenders, railroads, and their advisors have settled for unnecessarily low asset valuations and loan-to-value ratios. SRF understands the real value of railroad assets and is therefore able to create breakthroughs for its clients.
How are Class II and III railroads misunderstood by lenders?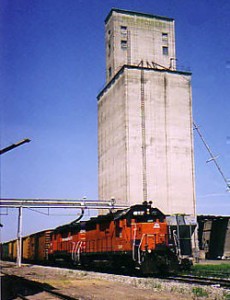 Prior to the passage of the Staggers Act in 1980, there were 220 Class II regional and Class III shortline railroads. As of 2014, that number has expanded to 585. Over the same period, financial institutions have been merging, consolidating, and standardizing. Banks have grown larger and hence less able to understand the operational and financial facets of individual local and regional railroads and other rail-related businesses. Characterized by small-to-medium size transactions, distinct financial statement features, and undervalued assets, many of these railroads are hard-pressed to attract the lending community's attention to their unique market position. While some owners are able to borrow as they need, many in the rail industry exceed the bank's appetite. Rarely are they constrained by their own business acumen or ability. Neither are they constrained by their market – they often have a backlog of shipping projects waiting for funding support. Significant anecdotal evidence points to the financial stability and creditworthiness of these business entities. Business owners and operators are constrained by the ability of lenders to value their assets accurately. With little or no experience with railroads, most lenders are less likely to understand the historical and national background so vital to appreciating individual railroads. Class II and III railroad financial statements continue to reflect the unique financial and accounting traditions of the railroad industry. Without the deeper understanding that Strategic Rail Finance provides, railroads' strengths and assets fade into the line items on their financial statements. Class II and III railroads, despite their significant growth since the Staggers Act of 1980, are often undervalued and under capitalized.
What is unique about Class II and III Railroad financials?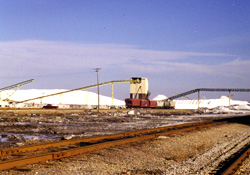 The most fundamental analyses of Class II and III railroad financial statements confound an accurate comparison to other industries. For instance, most Class II and III railroads have current assets to current liabilities ratio of less than 1:1. This fact is by no means an actual indicator of instability. It can only be assessed accurately in light of the unique aspects of railroad cash flow and accounting. The assessment tools that lenders rely on for industry analysis such as Standard and Poor's, Moody's, and Robert Morris Associates, only include the seven Class I railroads and several public railroad holding companies. Bankers, as well as railroad management, are often unaware of the inherent conflicts presented in financial statements. Over the last 30 years, Class II and III railroads have increased their importance in the overall freight transportation system. To realize their fullest potential, individual railroads must be freed from the limitations of their current capital structure. Bridging this gap requires a reinterpretation of railroads' financial statements to more accurately tell each railroad's story.
What is the truth about Class II and III Railroads creditworthiness?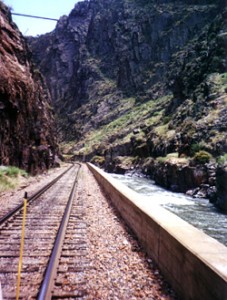 Class II and III railroads have become stable, growing business entities with an outstanding record of repayment to banks, suppliers, and government loan programs, misconceptions notwithstanding. The U.S. Small Business Administration experienced one defaults and zero losses from their 31 railroads loans, totaling $14.4 million between 1988 and 2013. Strategic Rail Finance has gathered other positive loan data from state departments of transportation. The State of Minnesota rail loan program administered $95.7 million in financing to freight rail projects over 25 years. They have had zero defaults and no delinquencies in the period of SRF's study. There is also a misconception of small railroad closures. Close investigation of Class II and III operations over the last thirty years reveals the low incidence of small railroad bankruptcies. Almost all of the closures, with only a few bad-faith situations as the exception, transpire as what can be considered "organized closures." They go out of operation in stages, paying down creditor balances, as demand for rail service on their line declines. In this worst-case scenario, they do not leave creditors in the lurch, supporting Class II and III railroads as a secure lending marketplace.
What lessons can we learn from the great early railroad leaders?
Early railroad leaders, James J. Hill, Edward P. Harriman, William Ripley, J.P. Morgan, among them, occupied themselves with finance. They negotiated and structured funding to support long-term growth. J.J. Hill worked strenuously for 3½ years to consummate his first major railroad deal, the acquisition of the St. Paul and Pacific Railroad. He patiently negotiated with the Dutch owners of the railroad in receivership until he secured terms for the financial foundation for what became a great rail empire.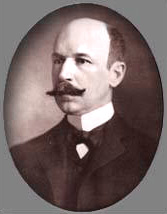 This financial vision has been lost as short-term results are stressed. Railroads are most appealing for their long-term return on investment. They are strengthened through thoughtfully engineered capital planning. Victor Morawetz, Chairman of the Executive Committee of the Santa Fe System, and architect of the historic 1915 turnaround:"All the railroad reorganizations planned at the time of the Santa Fe reorganization, and nearly all the reorganizations ever planned in the United States, have been faulty because they failed to make adequate provision for future capital requirements. Rarely, if ever, have railroad reorganizers realized the unceasing growth of the country and rarely have they appreciated sufficiently that in the United States a railway system must develop and grow with the country which it serves – that it must ever expand its capacity and improve its service."
Why should public policy support rail development?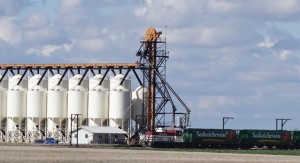 Freight railroads contribute to transportation efficiency. Public policy that supports rail development is good public policy. However, current statutes, regulations, and programs do not yet stimulate private sector financing, and public–private funding partnerships. Government financing programs are important to maintain railroads, at a time when rail service growth can only be financed with private capital. Strategic Rail Finance is a financier of freight rail transportation projects, and understands that freight rail assets are more valuable as collateral than most lenders recognize. SRF bridges this gap in understanding, leading to our successful financing of freight rail projects and forming a cornerstone of our message to the industry, Congress, the Executive Branch, state and local governments, and the lending community. SRF enhances public-sector lending programs like the Railroad Rehabilitation & Improvement Financing (RRIF) program through a comprehensive understanding of rail assets, railroad finance, and the capital marketplace. Government can seed private sector lending to fully accomplish what the public sector can only partially satisfy. The Land Grant programs of the 19th–century were effective because the government contributed land, a publicly owned asset that railroads then leveraged into substantial private–sector capital. Strategic Rail Finance has successfully coordinated private–sector and public–sector financing to fund individual projects and is committed to contributing this expertise toward policy initiatives that encourage overall funding of railroad growth.